Annual ColoMATYC Conference
Held virtually this year on March 11, 2022
Agenda can be found here: here
Registration here
Join Us - It's Free
Conference Schedule to be announced.
ColoMATYC is the Colorado chapter of AMATYC. A national organization dedicated to teaching and learning at two-year colleges. Join your colleagues from around the state to share best practices and celebrate accomplishments at our annual spring conference.
Featured speakers:
Johanna Debrecht, Aaron Allen, and Kenneth Monks
For more information contact Carol.Kuper@MorganCC.edu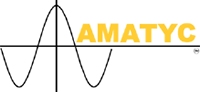 ColoMATYC is a branch of the American Mathematical Association of Two-Year Colleges.