Spring 2020 ColoMATYC Conference
When: March 13, 2020
Where: Front Range Community College, Boulder County Campus, 2190 Miller Drive Building C, Longmont, Colorado
What: This yearís meeting theme will be OER (Open Educational Resources). Our keynote speaker is UNCís Oscar Levin, who has been a regional leader in OER efforts. His text ``Discrete Mathematics: An Open Introduction'' has been adopted or partially adopted by twenty six colleges and universities nationwide, and his use of the system PreTeXt has solved the accessibility issues that sometimes make OER efforts difficult. Oscar will bring his experience and expertise to us to help inform how we can effectively create, adopt, use, and share OER to benefit our students.
Registration for ColoMATYC is now open.
Submit your proposal to present at ColoMATYC this year!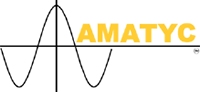 ColoMATYC is a branch of the American Mathematical Association of Two-Year Colleges.